Hello friends,
How're you doing? Good? Great! I'm good too. Here's why…
Qruize Technologies is now one year old and going twice as strong. It has been a crazy year and the pressures of a bootstrap have not only been demanding but also exciting.  My experience with Qruize has been awesome and I would like to share the same with you.
When we began, we were just sure of one thing. Qruize will be a research driven organization whose' every service and product will have the 'Qruize Touch' that makes the clientele go wow. And we walked the talk. Our budding firm has steadily grown and we now have seventeen vibrant and energetic young engineers ready to tackle technological challenges head on. We now have a dozen Indian & International clients who have experienced the' Qruize Touch' in architecture blueprints, IP creation, Cloud/Devops consulting, etc. On the products front, we are working on couple of cool ideas that'll see daylight in early 2014. We also believe that the 'internet of things' would be the next big wave and we are gearing up for the same.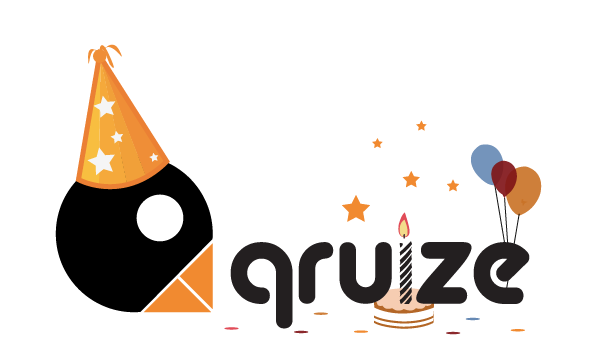 The past year has also offered me tremendous insight into the intricate functionalities of a start-up. Here's what I learned.
Let your strategy/business model be driven by your available strengths, expertise, resources, etc. And communicate your story clearly

Define your culture and make your organization follow it fanatically

Superman, Spiderman can never succeed in a start-up. You NEED a TEAM. A good one at that.

Bootstrap your start-up and build it lean. Outsource support functions such as HR, admin, etc. to competitive individuals/SMBs

Ensure you keep control of your finances sensibly. Convert most of your CAPEX to OPEX

Learn to say "NO" to potential businesses that are outside your strategy/plan
If you are building a services organization, prove yourself first with few customer wins. If you are building products, ensure that at-least the minimum viable product is ready for demonstration before you even think of pitching in for funding.
Finally, hang around with your great friends to recharge yourself :-)

All in all, it has been a fun year and I am looking forward to building a great and admirable ICT brand from India and with a difference. I would like to thank my customers, vendors, partners, friends and team for all the encouragement and support rendered.
And, how could I bid adieu without appreciating my family? I thank my lovely wife, parents and two little sons for the strength, love, warmth they have always given me and showing great patience when I was burning the midnight oil.
Thanks for taking the time to read my blog and I wish you all a very happy & safe Diwali.